Deep Cliffs Weekender 2018 David Ripolles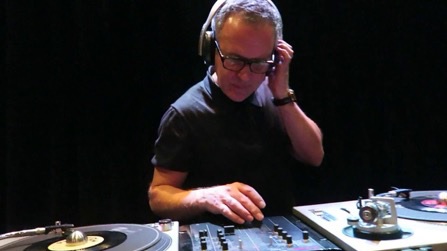 David Ripolles ( Manchester, U.K) Ultimate Choice
I've been collecting Soul records of all genres since older friends introduced me to
Northern soul in the mid 70's. My first dj'ing experiences were in Manchester in the 90's,
usually as the warm up, largely playing odd and obscure crossover tunes to bemused
middle aged men who really wanted to hear Northern Soul.. From there, the dj'ing bug had
well and truly bitten and it was a short step to playing in numerous venues throughout the
Midlands and North west of the Uk.

Playing two hour sets in the 'House of Soul' at the Prestatyn weekenders over a number
of years enabled me to play a wide variety of different genres of music and lead to the
style of sets that I like to play today, mixing rare 70's, Crossover, Modern and funky stuff
alongside 60's and even a touch of disco! Since that time have been lucky enough to be
asked to play at venues across Europe at the likes of 'Black Seed' in Turku, 'Hip City'
Berlin; 'Movin' on', Barcelona; 'Oslo soul Experience'; 'Soul Shakers ,' Bamberg'; Soul
Club, Toulouse and the The Rimini and Hamburg Soul weekenders, and for four years was
resident at the fantastic, and recently resurrected, 'Runaway Love' Weekender in Asturias,
in Northern Spain. In recent years I have been a co promoter of the 'Inner Circle 'Soul
Club' , and latterly the 'Ultimate Choice' Soul nights which are still going strong in various
venues in and around Manchester….

To give you a flavour of the sort of things you might hear me play over the weekend, here
are a few from my current playbox….
Love Company- Love Tempo
Frazelle- Today is the Day
Elijah-dont Give Up Hope
Willie and West-Attica Massacre
Little Curtis and The Blues-Please Keep me
Kaldirons-You and Me Baby
Mellow Madness band-Boogie 'M'
Mixed generation enterprize- Take to the Sky
Jodesha and Star Ride- star ride
Dan Greer-Love is the message